Interuniversity Center ABITA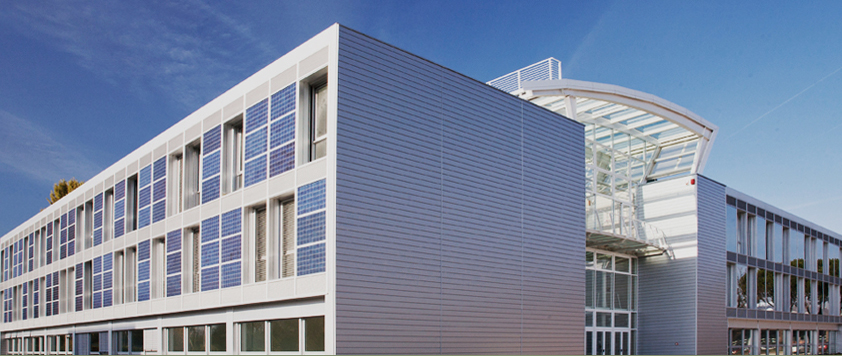 ABITA Centre
Bioecological Architecture and Technological Innovation for the Environment
______________________________________________________________________________________________________________
ABITA Center is a consortium of eight leading Italian Universities an Interuniversity Research Centre in the field of environmental technologies.
Members: University of Florence, Polytechnic of Milan, Polytechnic of Turin, University of Genova, University of Naples "Federico II", University of Naples-Aversa, University of Rome "La Sapienza" and Mediterranean University of Reggio Calabria.
ABITA`s main objetives and activities are to promote, organise and develop research on built systems and architectural technologies fileds as for the built & natural environmental transformations.
ABITA`s lately promotes collaboration with Municipalities and Public Administrations both in the European Union and foreign transitional & growing economies, in order to: Improve urban environmental policies re qualification aiming to introduce new environmental parameters on building standards & urban developments.
In particular:
- integrate advanced technologies for energy saving into the design process
- develop evaluation tools for quality control of the built environment transformation interventions,
- apply training tools & innovative teaching methodologies on professional training on bioecological architecture fileds and in the use of innovative technologies for the built environment;
- furthermore research co-ordination & experimental activities among associated universities on the above mentioned fields;
- develop researchers training through courses, conferences and workshops;
- use the results of undertaked activities through "discussion papers" and specific publications in order to improve Bioecological Architecture &Technological Innovation for the Environment`s teaching.
- improve human potential in education & cultural diversity (Partnership enhancing content production achieving sustainable development on developing countries)using advanced teaching methods and innovative ICT communication web tools.
- ABITARE MEDITERRANEO- Mediterranean Living is an applied research project,sponsored by the Tuscany Region under POR CREO FESR 2007-2013, developed by the University of Florence in synergy with some construction companies.
-TEENERGY SCHOOLS-The Teenergy Schools' partnership aimes at improving existing secondary schools' energy efficiency, through the implementation of a common Strategy in four important MED countries, including N. 8 organizations representing diferent territories and the three typical climate conditions coast, mountain and plain. FINANCING: MED L'Europe en Meditérranée; Programme cofinanced by the European Regional Development Fund (2013)
-TECHNOLOGICAL EXPERTISE CENTER - The Technological Expertise Center an innovative components permanent exhibition space for sustainable construction for research centers, laboratories and university spinofs, business incubators, start-ups and innovative companies operating on ICT, virtual reality, and building environmentally friendly sectors.
-EULEB - European high quality Low Energy Buildings" , provides information on existing public
non-residential high quality and low energy buildings from all over Europe. Thus, the EULEB CD and website contain data, images, video clips, diagrams etc. of 25 European buildings in use. General descriptions of the buildings and special features of buildings are described in detail. The overall energy consumption of buildings is presented on the basis of monitored values. All information are available on five languages.FINANCING: Intelligent Energy Europe.
-EX BERTOLLI - Project goals was to design and construct a real technologic pole, including buildings featuring environmentfriendly, Solutions in which content is as important as the container. Natural energy efficiency solutions are developed according to most modern standards of sustainable housing and energy saving innovation. FINANCING: Chamber of Commerce Industry Craftsmanship & Agriculture Lucca.
TRAINING ACTIVITY
Master ABITA . Aims to supply the increasing necessity of new qualified professional figures on innovative strategies fields, for the difusion of renewable energies in buildings and their integration of eco-compatibility criteria through preliminary design of the planning and management territorial process.
Master courses is tailored for professionals working on the built environment who want to acquire special skills and knowledge on low energy design fields.  Provides a practical and theoretical grounding to architects and building professionals. Skills are developed in a range of diferent methodologies for evaluating environmental conditions and predicting design solutions impacts on buildings. Including data collection and interpretation methods and computerbased simulations set within a framework of low energy design principles, and against a background of often conflicting sustainability theories.
- LUCCA SCHOOLS - Energy restructuring and Energy audits of four school buildings in Lucca province, aims to improve energy performance and the whole building confort quality as for improving the building sustainable city immage. FINANCING:Province of Lucca
- REE_TROFIT - Aims to contribute to solve the shortage of local qualifi ed and accredited retrofi tting experts, as foreseen in the EPBD and its recast - and as indicated by various European countries in an assessment by the EC - for increasing the energy performance of the existing building stock. FINANCING: Intelligent energy EC (2013)
-HOSPITALS - Aims at demonstrating the explotation of significant reduction of total potential energy demand within the European health care building sector. Reductions will contribute to significant decrease of CO2 emissions. Targets strategies to save energy in buildings with a focus on hospital and health care building.Supported by the European Commission.
-ABITA`s  INTERNATIONAL RESEARCH & CONSUTANCY - ABITA`s institutional support to growing economies in Asia, Africa and Latin America on achieving sustainable development targeting institutional building, training of trainers, development cooperation,international energy efficiency & eco technology transfer consultancy: 
1.- Sustainable Green Design in Latin America & Africa _Asia_2012_2017;
2.- HABITAT II & III - United Nations Center for Human Settlements International Conference _ABITA`s partecipation 2015_2016; 
3.- MED GREEN FORUM International Conference & Business Sesssions _2015, 2017. FINANCING: State Institutions, Non Governmental Organizations Technology providers companies on destinations countries 2012_2017
ultimo aggiornamento: 19-Ott-2019